Sweatcoin Review: Get Money for Walking
Sweatcoin is a free app that pays for walking. Check out my honest Sweatcoin review to find out how does Sweatcoin work, is Sweatcoin legit, and does Sweatcoin worth it.
This post may contain affiliate links. Please read our disclaimer for more info.
Sweatcoin is an app that pays to walk. It literally lets you earn perks while walking. But is Sweatcoin a legit side hustle that can bring a lot of money?
Today I downloaded a Sweatcoin app on my phone, and here is what I think.
It is a very cool looking reward program that counts your steps, and issues rewards. You add your basic info such as email, name and phone number and give permission to access health records (think of steps only) on the phone.
The steps are converted into Sweatcoins, that can be used for rewards and even cash.
There are several reward categories, such as the deal of the day, weekly bonuses, learn something new, crowdfunding, marathon offers and bucket list.
The rewards are numerous items, such as cosmetics and clothing, to yoga lessons and fitness classes, digital products, travel, and even charity.
For example, here is what I have today: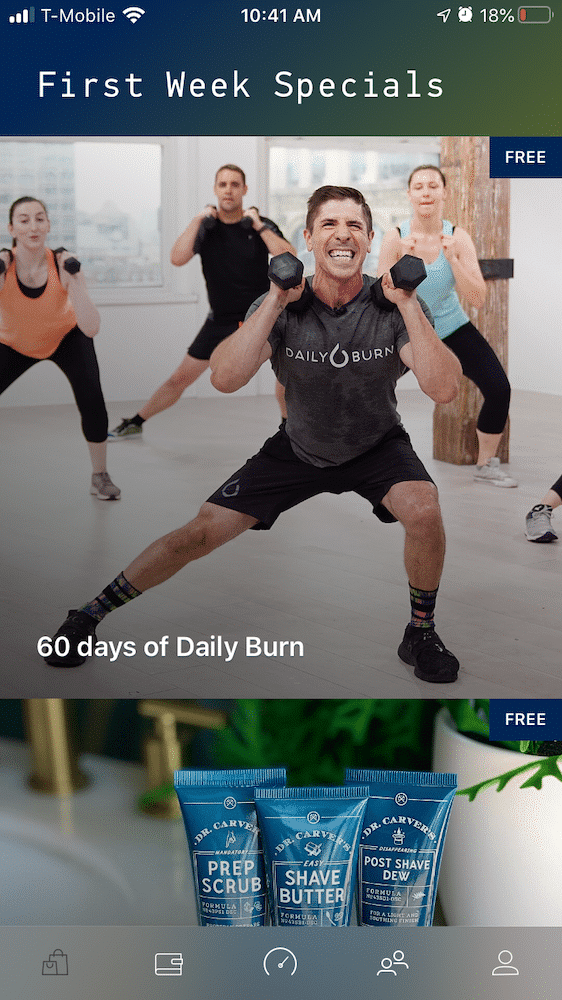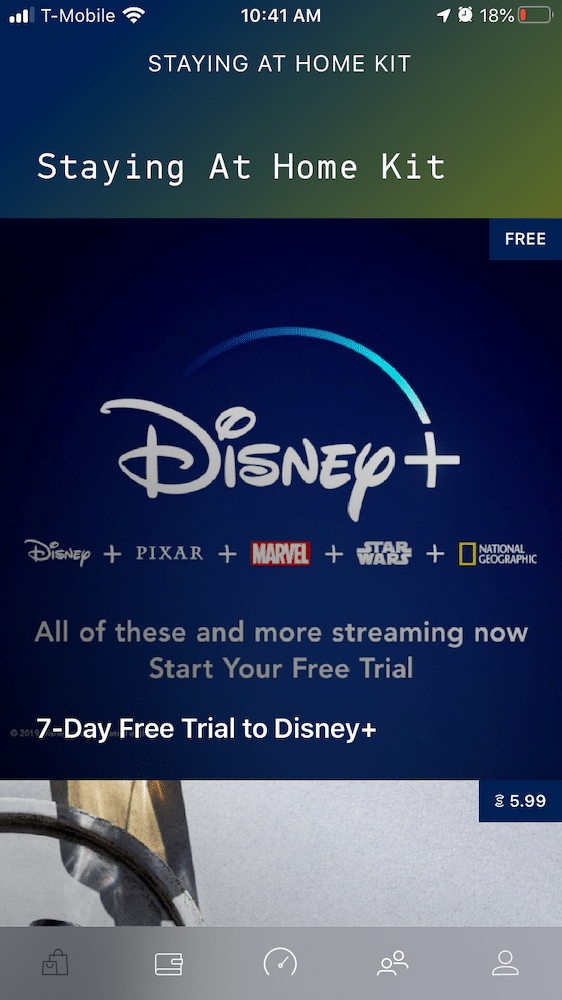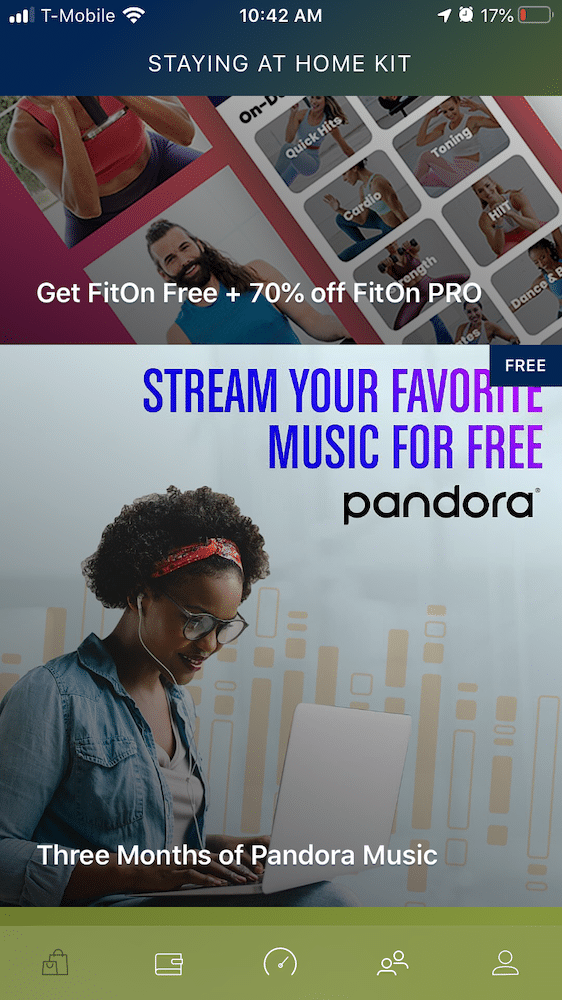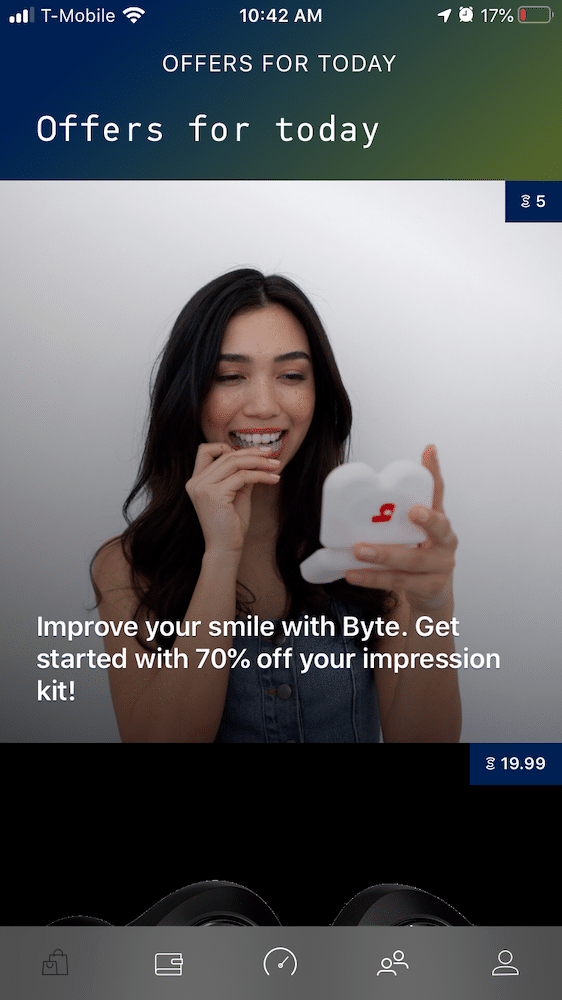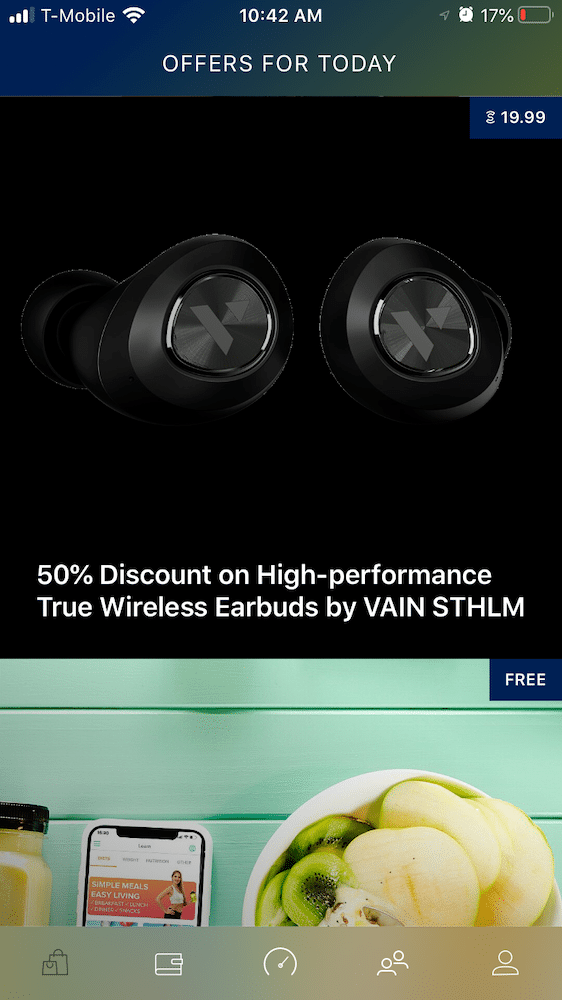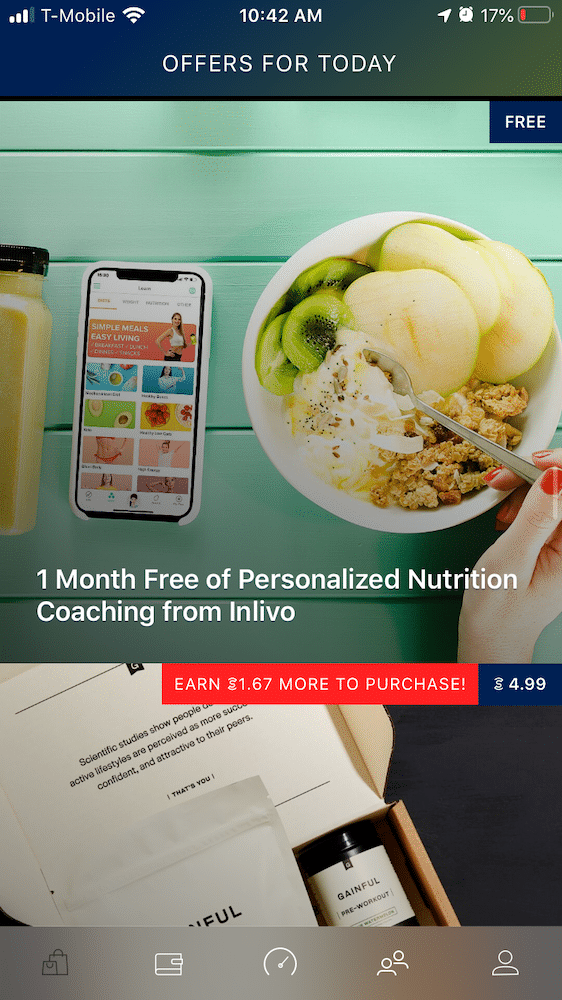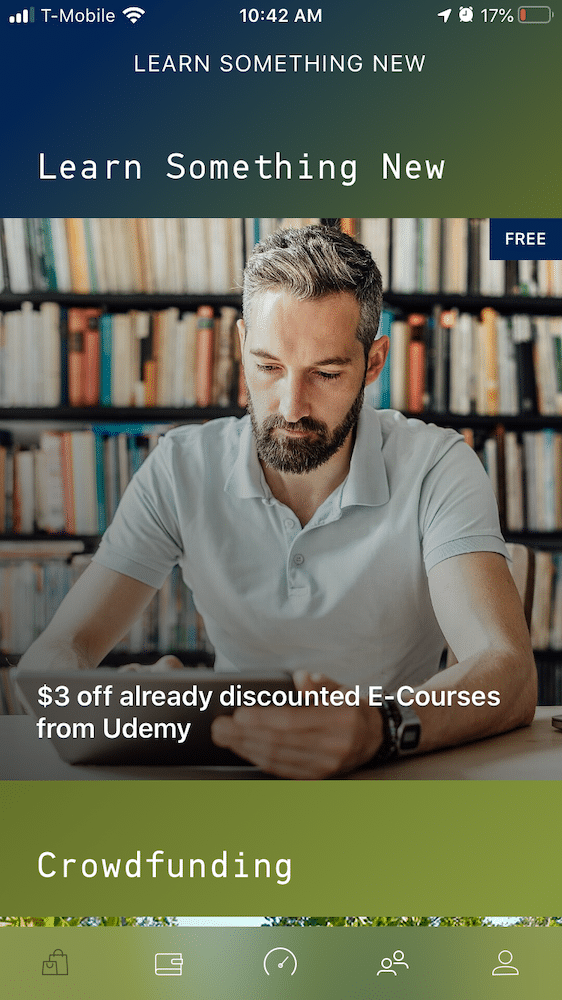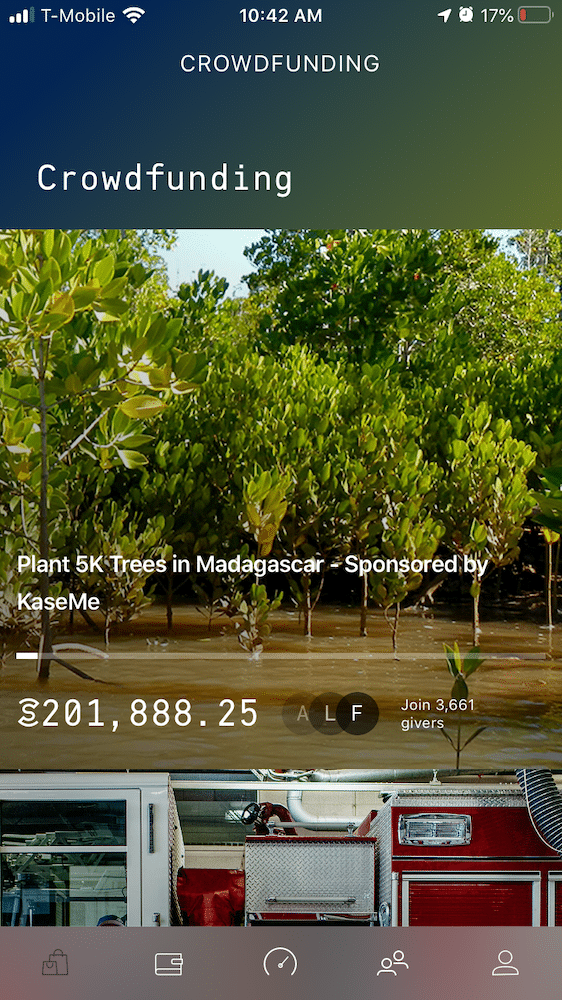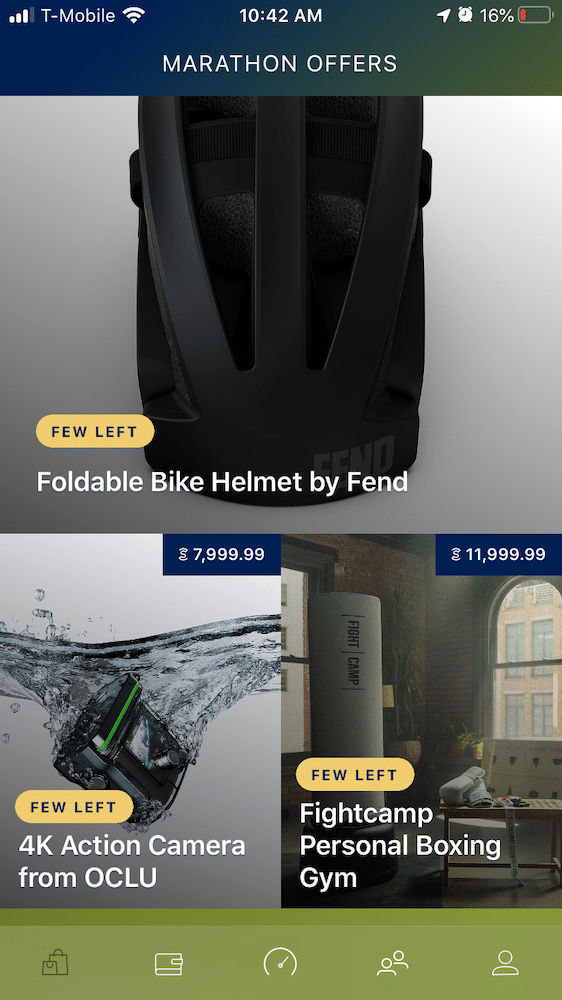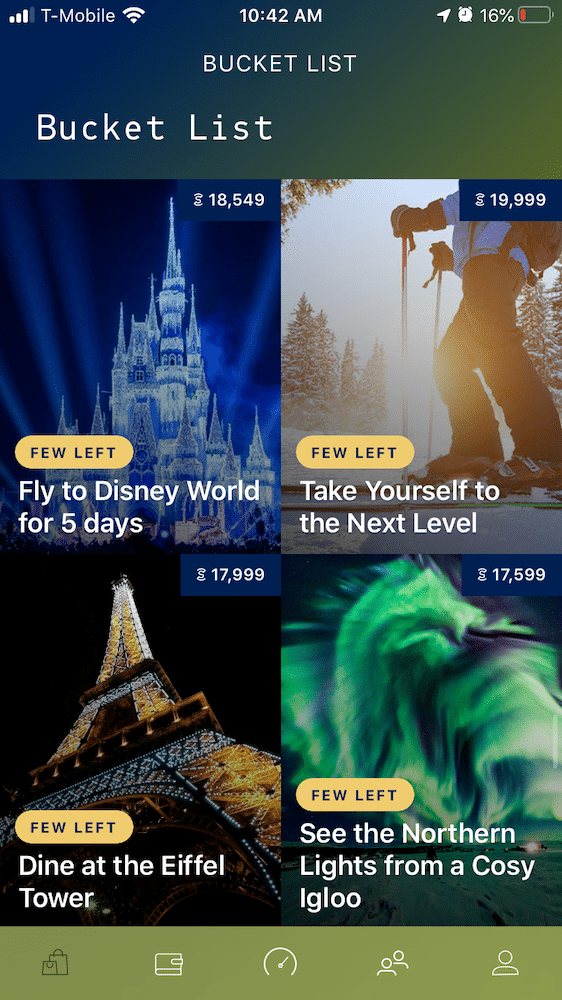 I particularly love the digital products, such as free Pandora membership or Disney subscription, which I can get simply by using Sweatcoin app with no expenses.
Let me mention this again: the app design is just awesome. It gives me pure pleasure to be in the app and explore its functionality and see what I can earn as reward.
One thing I can say for sure is that Sweatcoin will definitely motivate you to pay attention to the number of daily steps, and motivate you to walk more as a result.
Related posts:
Sweatcoin is a rewards program that uses GPS on your phone to track the number of outdoor steps, convert the steps into points called sweatcoins that later can be used for different rewards.
1,000 steps convert to 1 Sweatcoin, minus a 5% commission which the company takes (don't ask me why, I think it is neither a nice nor a smart thing to do, but I'm sure they have their reasons).
So, if you walk 10,000 steps a day, your earnings are equal to 9.5 Sweatcoins.
However, there is a limit of rewards one can get in a free version of the Sweatcoin app. The limit is a maximum of 5 sweatcoins per day, which equals to approximately 5,000 steps. A lot of people do more than this, right?
For all those who are very active and would like to get rewards for every step they make, Sweatcoin has membership levels with more reward options and bigger steps limits. Don't worry, these advanced levels won't cost you a buck. The membership is paid with Sweatcoins.
Here are the membership levels:
Mover – it is the very first level you receive once signed up. It is free and allows you to earn up to 150 Sweatcoins in a month. Which is good if your activity level is approximately 5,000 steps a day.
Shaker – will cost 4.75 Sweatcoins per month and will allow you to make up to 300 Sweatcoins a month. Choose this lever if you do approximately 10,000 steps a day.
Quaker – the cost is 20 Sweatcoins per month and this level will allows you to make up to 450 Sweatcoins a month. Which is a great choice if your activity level is approximately 15,000 steps a day.
Breaker – 30 Sweatcoins a month and allows you to earn up to 600 Sweatcoins per month. It sounds like a lot of steps. So if you do around 20,000 steps a day, this might be your level.
When you are ready to change the level, go to the membership level page. When you have enough sweatcoing to unlock the new membership level, you'll see the levels available for upgrade. You can either click on the button that says "change" or on the current membership level icon to actually change the status of your membership.
How to make money with Sweatcoins?
Even though the main idea of Sweatcoin is to reward people for walking outside, there are other ways to earn with Sweatcoin.
Here are several ways to make money with Sweatcoins:
Walking
Biking
Watching ads
Refereeing friends
Becoming a Sweatcoin Influencer
All of this is easily accessible in the app with an intuitive interface.
In my opinion, the best way to make money with Sweatcoin is to team up with friends, set a walking challenge, and walk towards a cash reward.
How much can you earn with Sweatcoin?
Now that the app is installed and I try to do a short hike around the neighborhood every day, the question is how much money can I make with Sweatcoin.
The short answer is not much. Like most of the rewards programs, like Ibotta or Swagbucks, Sweatcoin is not a fast track to a six-figure income.
An important thing to know about Sweatcoin is that Sweatcoin doesn't pay directly in cash. Most of the time, you'll receive rewards in the form of cryptocurrency that can be used for daily offers in the app. In a rare event, when you refer a lot of friends or team up with a friend, plus do different activities on the app, you can actually receive cash on a PayPal account. But it may take a while.
What Sweatcoin rewards can buy you?
There are tons of items that you can get for your sweatcoins. Once the app installed and you are in the system, head to My Balance at the bottom of the page, then head to Spend section and look for items you can receive. The great thing is that there are sometimes free items, such as fitness classes or Amazon Audible free access.
Sign up with Sweatcoin and find out!
How does Sweatcoin make money?
This is the question I usually ask myself to figure out if the services are legit and safe to use, or is it a scam. The way the company makes money can clear the picture of the business and give an understanding if this is something you'd like to be a part of.
So, with Sweatcoin the situation is the same as it is with Ibotta or Swagbucks: third parties pay for advertising. Meaning, that your information is safe; no one sells your information. Moreover, you don't need and don't have to buy anything. Because Sweatcoin receives money from big guys for advertising services.
Sweatcoin is totally safe to use because all the information the app receives is never sold or shared with third parties. This is particularly interesting because a lot of reward programs use your information for marketing purposes. Not here. Sweatcoin makes money from ads and companies that promote their services on Sweatcoin platform. Therefore, in terms of security, Sweatcoin is safe to use.
Sweatcoin is a totally legit app that tracks steps and gives rewards for it. Just remember that it is a steps tracking app with some treats for your time and activity. It is not a fast track to make money. So, if you're asking whether Sweatcoin is legit, the answer is yes. If you ask, can you make money with Sweatcoin, the answer is still yes. But if you're planning to make six-figures with Sweatcoin, I'd say, probably it is not the best way to do so.
Related post: 32 Smart Ways To Make 100 a Day
Is Sweatcoin worth it? Final thoughts on Sweatcoin review
On the one hand, Sweatcoin app seems a hard and unrealistic way to make money. But what I really like about Sweatcoin is that it is a great way to trick yourself into a walking challenge and earn some extra cash. Plus, the offers and rewards in the app are great, such as digital products or travel packages.
So, Sweatcoin is totally worth it in terms of an app that will motivate you to be more active and spend more time outdoors. Just don't think of it as a side hustle that can make extra cash. Think of it as a reward, as it is truly a legit reward program.
How about you give yourself a challenge of 5k steps per day for a month, team up with a friend, and enjoy your rewards from Sweatcoin? It is a short challenge that will give you a pretty good understanding of Sweatcoin program, and you can see for yourself if this is something that motivates and rewards you for your time.
If you take the challenge and if you like the Sweatcoin rewards program, please share in comments your Sweatcoin review.