Check our holiday gift guide to find best gifts for travel lovers. Use this list to treat your friends and also to treat yourself.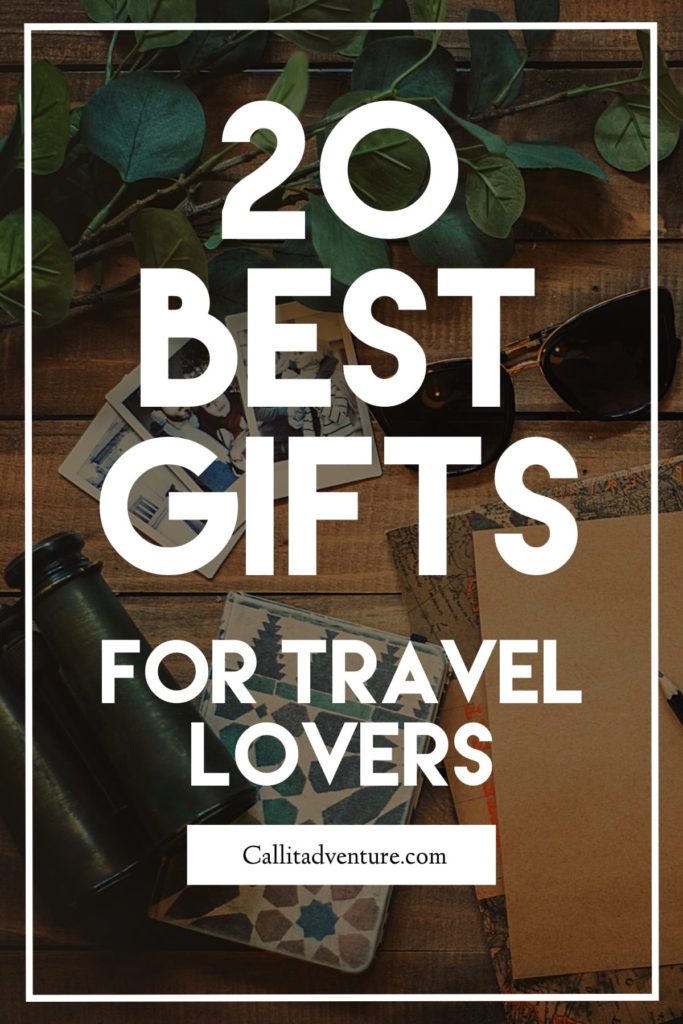 Keep in mind that I may receive commissions when you click the links and make purchases. However, this does not impact my reviews and comparisons. I try my best to keep things fair and balanced, in order to help you make the best choice. For more information, see my disclosure policy.

Finding best gifts for travel lovers should be easy. Because people who travel will admire useful gifts that have a purpose. Continue reading Call It Adventure Gift guide 2020 to cover everyone you loved with great presents. And remember to treat yourself as well, cause most of these gifts for travel lovers I'd gladly receive myself.
Related reads:
A day-to-day calendar that will with no doubt inspire any wanderlust from Rick Steves. Rick Steves is a host of a very popular Europe travel series that shares great tips and ideas on European travel. The information he shares is very comprehensive. Therefore Rick Steves' Europe Page-A-Day Calendar 2020 is definitely a great gift for travel lovers who loves to explore the world.
Give your traveler friend a gift that will forever remind of a special place. A place where your friend grew up in, went to college or had a great vacation. Wooden coaster with city map is a handmade coaster that will add a nostalgic or inspirational vibe to any home or bar.

Personally, I love candles! They create chic and cozy atmosphere, especially during the holiday season. Choose best gifts for travel lovers among Homesick scented candles with numerous cities and states to find a perfect match.  For example, mine will be Homesick Scented Candle, Washington D.C. and Homesick Scented Candle, Virginia.

A little motivation as a goal-setter wound be nice, I think. Best gifts for travel lovers should include city posters. City posters look great and stylish plus it is a constant reminder to plan a dream-trip. I was planning to have London and Paris posters as a goal for next year adventures.
Most of us have heard of these maps, and personally I considered them booooring. But you what, you may never understand the scale of your travel history unless you sit down and record all the trips. Once I did it and I was amazed by how many places I've already been to! So either way, among other best gifts for travel lovers Scratch Off Map of The World will either show how much was discovered or how many adventures await.
I used to have one of these. That's why if you're in search for the best gifts for travel lovers who happen to be working in an office, this is a great gift to give. Travel Desk Calendar is a getaway for daily routine once to take a look at is.

To continue office theme here is another great gift to add to a bucket of best gifts for travel lovers: travel inspired sticky notes. A little note of fun to a routine for a friend who loves to travel.

Sometimes we need a small notebook to make little notes, think over our thoughts or just to collect information. Give a gift of a travel inspired notebooks set. It is something small that will always be handy.

For me, this item will be definitely on the wish list. Fisheye Lens for Camera Phones transform phone camera into a professional tool and upgrade any photos taken. It is a real game-changer in terms of travel photography that can fit into a small pocket. No doubt that these lens is a great gift for anyone who loves to travel and take pictures (read make memories).

E-readers are my absolute favorites. Kindle Paperwhite is thin, small, compact e-reader that is pleasant for eyes to read, for hand to hold and for the brain to absorb new information on the go. Kindle Paperwhite is one of the must-haves during my trips, that's why I can totally recommend it as a really great gift for a person who loves to travel.

How do I know this is a good choice while looking for best gifts for travel lovers? Because once I received a foldable bag as a Christmas gift and it is a great helper during travel. It easily folds and can be used when needed an extra bag. For example, I travel with one carry-on, but take a foldable bag with me in case I need more space or a separate bag. Anyway, it is great to have one.

This sleep mask is my recent find that I purchased to use on a plane during my last trip. I had lots of sleeping masks in the past, but this one is the absolute winner. It is soft, well-made and it blocks 99% of the light. It is so good, that I use it at home all the time. No need to use it, but it is so good that I can't resist. I advise you to get one as the best gift for your friend who travels and one for yourself as a sweet treat.
It is a good thing to think about accessories that are nice to have. Portable Electronics Accessories Organiser is one of these things. It is nice to have all the electronics in one place, neat and organized.
Rule of thumb for all adventures: stay hydrated. Water gives energy therefore it is vital during travel. Among other useful gifts for travel lovers check LARQ bottle. It looks stylish, can be used in daily life, during hiking and camping. The LARQ Bottle uses UV light to purify water and clean the inner surfaces of the bottle. Just fresh water and no more stinky smells.
People just love coffee, isn't it right? Especially on road-trips, while traveling, camping or just on the go. For that reason Portable Espresso Maker should be in the list of best gifts for travel lovers. It is compact, stylish and makes great coffee.
The winter is a season of dry hands. That's why a nicely packed high-quality and fast absorbing hand cream is an item that should be around all the time. Also, it is travel sized so it can be used on the plane, to keep hand moisturized and protect from dry air. Check L'Occitane Fast-Absorbing 20% Shea Butter Hand Cream set. It looks very festive and can be a great small gift for someone you care about.

Hiking boots are a symbol of traveling and adventures, no doubt. Also good hiking boots are a great investment. For example, I've been hiking in Merell hiking boots for the last 6 years and they still look great. That's why I think that hiking boots are a great present for people who have active lifestyle.

Let's continue the Gift guide 2020 with things that are nice to have, but probably no one knows they need them. I'm talking about packing cubes and Compression Packing Cubes in particular. They will help your friend who likes to travel keep things organized and handy. Plus the compression option can save valuable space in a carry-on, which is a great question for anyone who travels a lot.
Did you know, that an international traveler needs International Power Adapter? This is a small detail that can leave a traveler without gadgets. So this is a must-have for everyone who have ever thought of traveling abroad. Believe me, this is without any doubt a gift that any traveler really needs.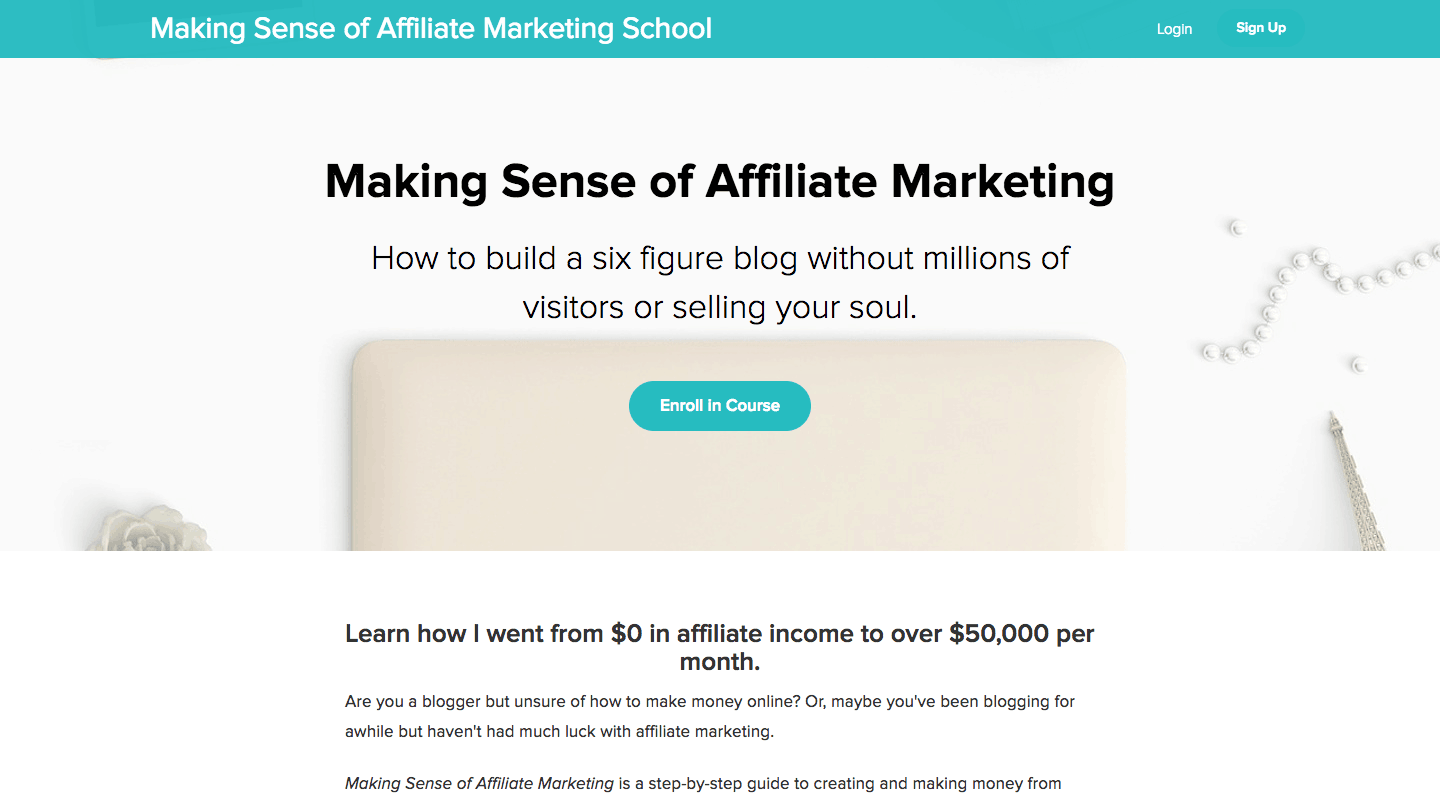 One of the greatest gifts I can think of is education. It is great to learn something new and then actually do something new.
In a digital era we can share our experience and therefore inspire others to broaden horizons and share our passion.
This is how I started. I traveled a lot and my friends would always ask for my itineraries and things I can recommend. It is how Call it Adventure was born.
At first I didn't know where to start, so I took Making Sense of Affiliate Marketing course. It is very easy to go through and it gives you a real road map of how to start a blog. This course can help a traveler to start documenting his tips and trips and create an extra source of monetization to travel more.
I hope you've enjoyed Call it Adventure Gift guide 2020 and found a lot of nice gifts for travel lovers.
Thanks for reading Call It Adventure!