Best Travel movies to inspire Wanderlust
Keep in mind that I may receive commissions when you click the links and make purchases. However, this does not impact my reviews and comparisons. I try my best to keep things fair and balanced, in order to help you make the best choice. For more information, see my disclosure policy.
Make every night a movie night! Check the ultimate list of best travel movies that will keep you dreaming about new destinations and places.
In case that by some chance you gonna get tired of watching movies, here is a great list of books about travel that you might find interesting.
Europe
North America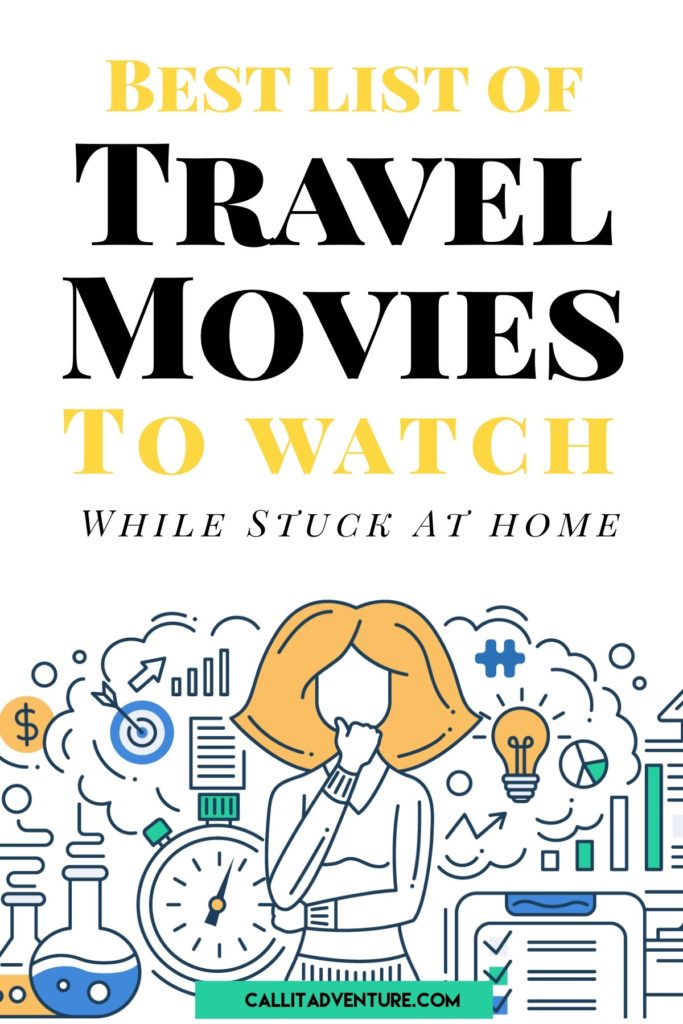 South America
Asia
Australia
Africa
Also…
I would really love to hear back from you! What are your favorite movies about travel that inspire you? Please share them in comments!